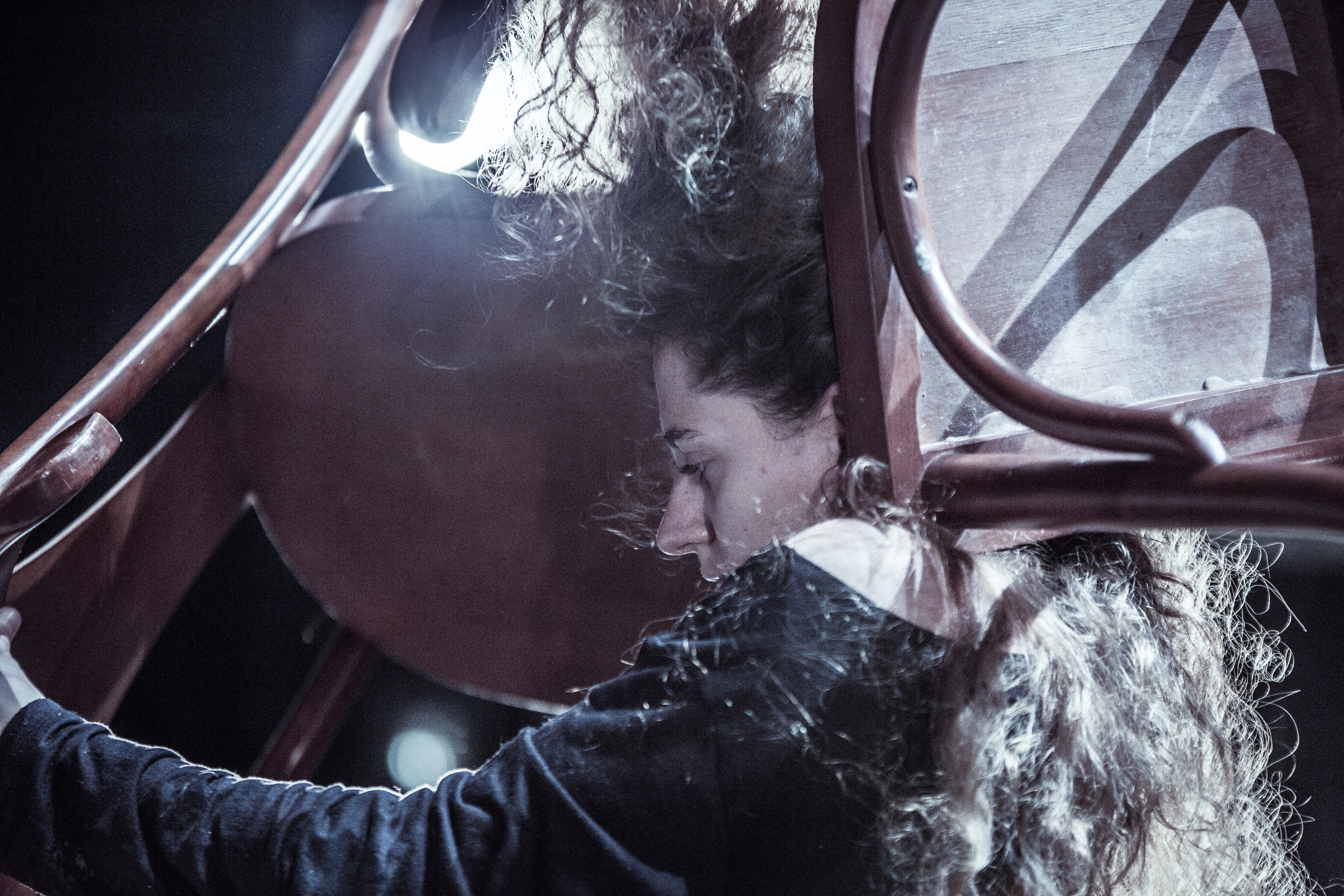 © Karin Serafin, Cristiano Prim

Anathema 02
Artist:
Alejandro Ahmed / Cena 11
Country:
Uruguay / Brazil
Genre:
Performance
Year of Creation:
2018
A gift that is a curse.
A dance of anatomical and sensorial relations, nourishing expansions and refracting what is stagnated.
An exoskeletal drive for movement through the morphology of things.
An asymmetric, incongruous, incomplete, volatile and mutant being, to found other coherences and equilibria.
The invention of a transient culture correlating kinetics, fiction and materialities.
Anathema 02 expands the definition of anatomy to everything the body can access through movement, turning the body into an antenna and interface, that modifies physical sites.
Each new site where Anathema takes place is a new Anathema.

Alejandro Ahmed

CREDITS

Direction and Choreography
Alejandro Ahmed

By and with
Aline Blasius
Bárbara Elia
Letícia Lamel
Luana Leite
Natascha Zache
Hedra Rockenbach

Lights and Technical Director
Hedra Rockenbach

Assistant Direction
Mariana Romagnani

Rehearsals Assistant
Malu Rabelo

Costumes
Karin Serafin

Production
Cena 11 (Florianópolis - BR)

Co-Production
SESC São Paulo (São Paulo - BR)