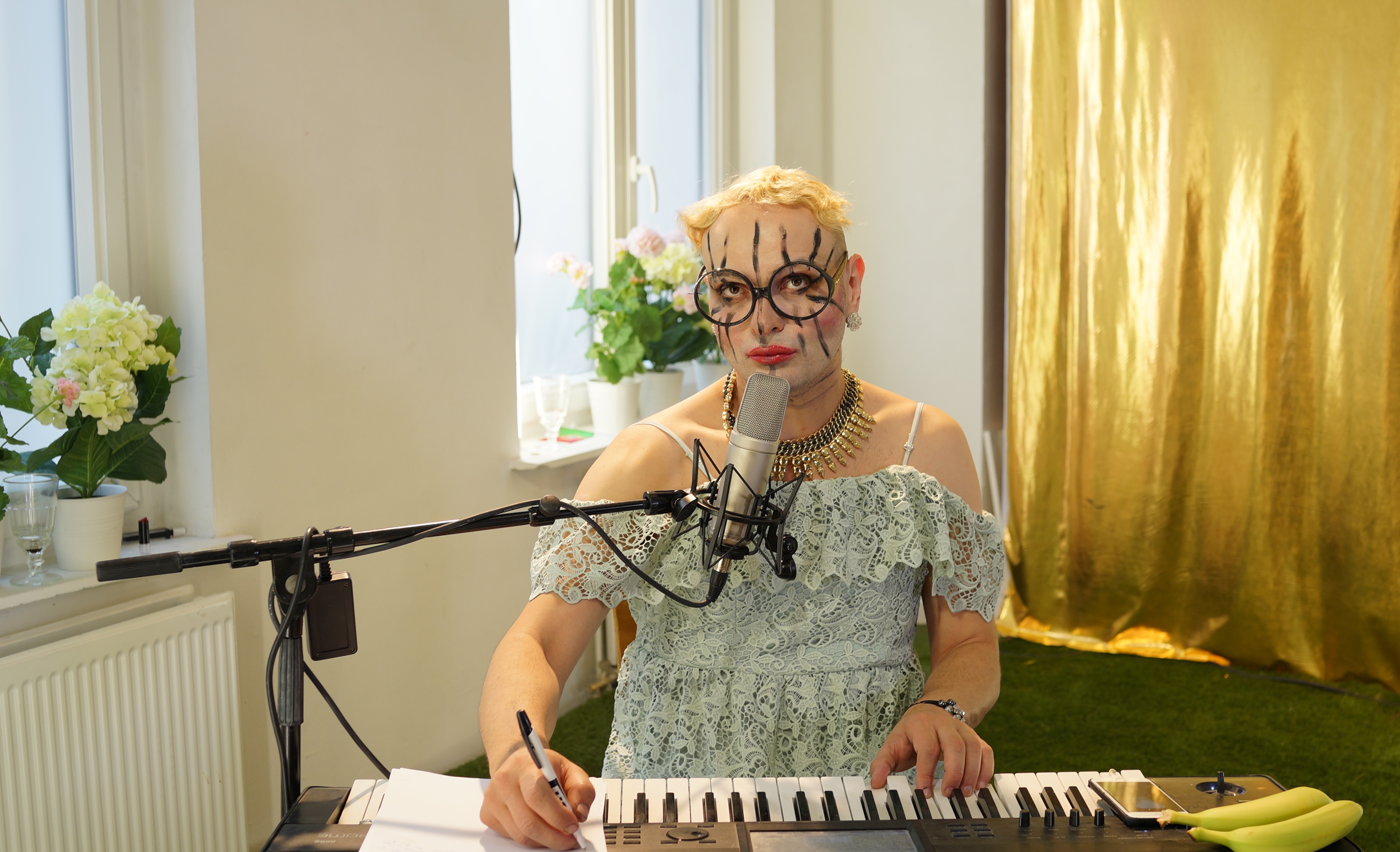 Photo : © Ivo Dimchev: Avoiding deLIFEath - Performance/Exhibition Version
Avoiding deLIFEath

Art as a way to avoid life and death? Avoiding deLIFeath is a multimedia show anchored in reality as well as artifice. A "Workaholic-Meditation" as Ivo Dimchev calls to his first durational performance, in which he invites the audience to join at any time, while he explores several of his creative activities like writing, painting, playing the piano, or giving a concert. A brilliant artistic trip, true to Dimchev's motto: "I prefer flying in Hell over crouching in Heaven."
After the first version of this project in 2017 as a six days of performance-exhibition marathon at Kaaitheater's Performatik Festival (Brussels) and at Mumok as part of the Impulstanz Festival (Vienna), Ivo Dimchev created a new version of this fulminant artistic trip in 2018 for theatre stages.
There is a moment when things you love to do become a nightmare. And then there is a moment when this very nightmare might become an opening. Whether a nightmare or a blessing, it doesn't really matter to me. Because I prefer flying in Hell over crouching in Heaven. I can subvert my work only from the inside. And that is what I mostly expect from myself approaching this long-durational workaholic meditation. - Ivo Dimchev


CREDITS

Concept and performance
Ivo Dimchev

Production
Humarts Foundation (BG)

Management and Distribution
Something Great (Berlin - DE)

Co-production
Kaaitheater / Performatik (Brussels - BE)
Impulstanz (Vienna - AT)
Duration: approx. 3 hours.
Admission at all times.