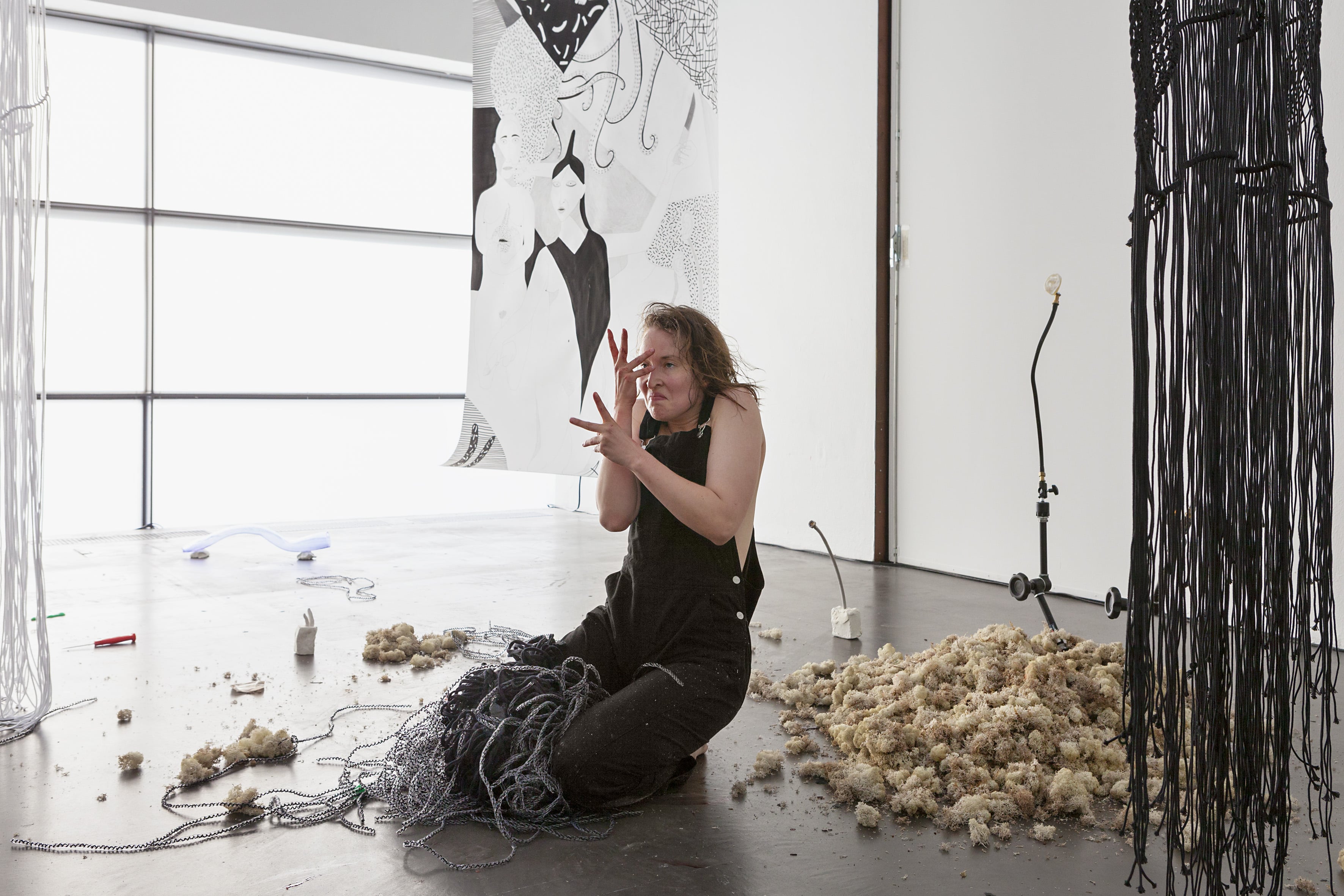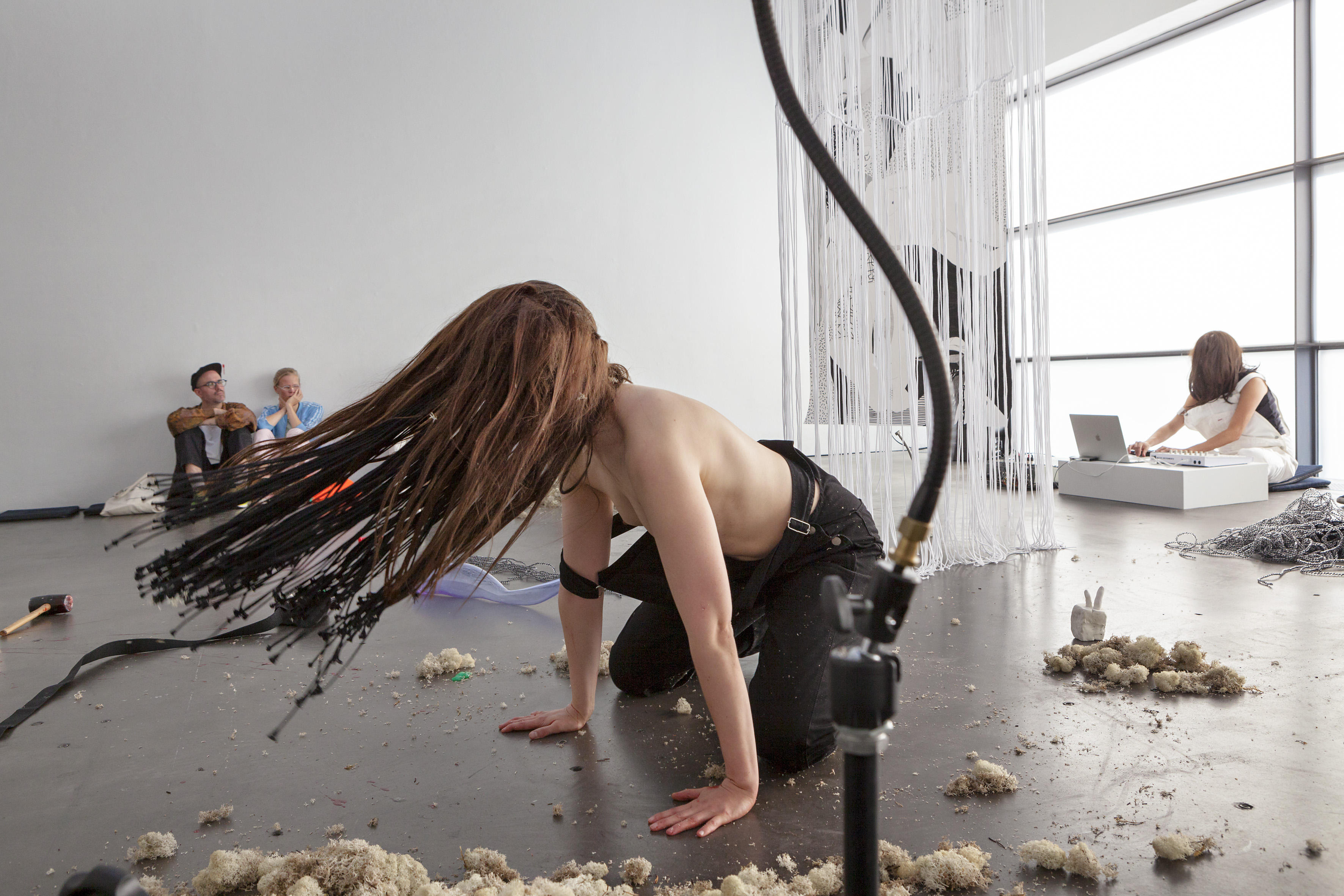 © Simo Karisalo
Howl

In the famous Cyborg Manifesto by Donna Haraway a human being is always a combination of organism and machine. According to the Finnish choreographer Sonja Jokiniemi, that's why we can also investigate relationships and intimacy in lifeless material. The newest work of Jokiniemi is a performance and an exhibition in one. Howl merges bodies from painting, sculpture and live performance and thus examines a love that goes further than Man.

Jokiniemi searches between human and non-human beings for a space where the naive, intimate, surreal and unknown touch each other, a space for beauty that stands alone alongside mainstream aesthetics and that resists all boundaries. The result is a powerful metaphor for resistance and escape from all categorization and limiting forms.
CREDITS

Choreography, visual works & performer
Sonja Jokiniemi

Lighting and spatial design
Heikki Paasonen

Sound design
Natalia Dominguez Rangel

Dramaturgical dialogue
Elina Minn

Performer in rehearsal
Maija Karhunen#

Glass blowing
Karl Alakoski / Mafka & Alalkoski Oy

Headdress
in collaboration with Valenti Silvennoinen

Production manager
Riikka Thitz
Distribution
Something Great

Co-production
Art Centre Buda ( Kortrijk - BE)
Kiasma Theatre (Helsinki - FI)
MDT Stockholm (Stockholm - SE)
STUK (Leuven, BE)

in the framework of
Be My Guest - network for emerging practices and Life Long Burning – Towards a sustainable Eco-System for Contemporary Dance in Europe project (2018-2022) supported by the Creative Europe programme of the European Union.