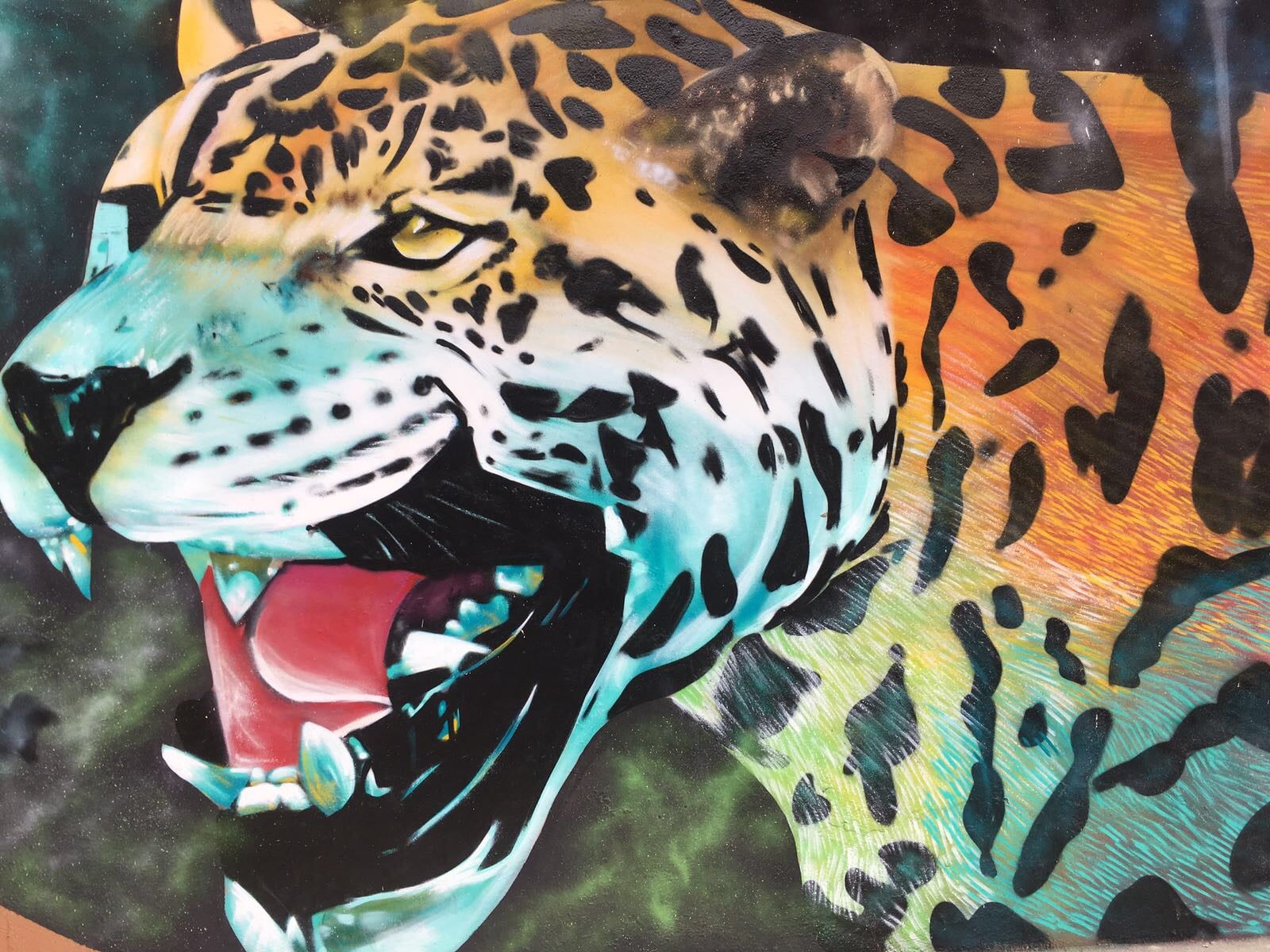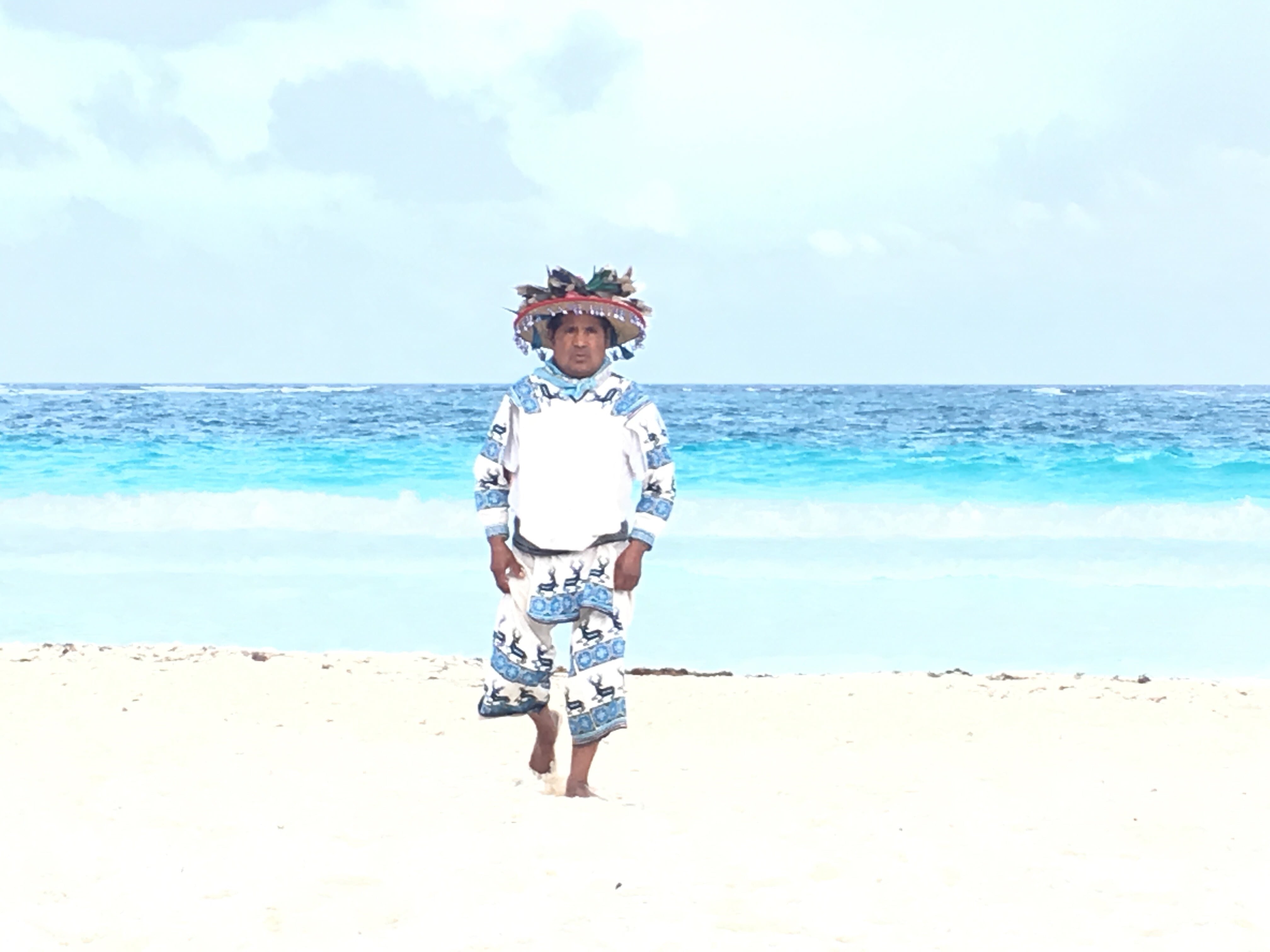 © Susana Ojeda, Hubert Marz - Estudio el Gozo
The School of Jaguar

Endangered Human Movements Vol. 3

With the performance The Jaguar and the Snake, the workshop on Wixarrika dances, the lecture series The Jaguar Talks, and the healings as a form of activism, The School of the Jaguar offers new perspectives for thinking and experiencing the relationship between humans, animals, plants and the land.

500 years after the "conquest" of America and in the context of climate change and mass extinction, it is high time to take the world views of the First Nation peoples seriously, engaging with their true epistemic value beyond New-Age and Exoticism. The School of the Jaguar is thought of as an art world to rehearse the possibility of an ecology of knowledge.

The Jaguar Talks is a lecture series / conversation format where different perspectives meet in an attempt at decolonizing contemporary arts and culture, by introducing critical perspectives from the fields of anthropology, dance history, philosophy and body base practices from the realms of dance and choreography and contempo-traditional first nations knowledge. The later encompassing oral transmitted knowledge, social knowledge, knowledge about the body, about healing, about plants, about perception, about the landscape and also diplomatic knowledge applied to the relationships with beings other-than-human.

In a space where different forms of knowledge can enter in dialogue without the habitual hierarchies between them, The School of the Jaguar is brought about by the convergence of a group of people coming from anthropology, visual arts, choreography, philosophy, dance science, decolonial thought, dance and somatic practices and contemporary indigenous shamanism.

CREDITS

Artistic Direction/Choreography
Amanda Piña

Installation
Daniel Zimmermann

Choreographic research
Amanda Piña, Linda Samaraweerova

Performance
Yoan Sorin
Lina Maria Venegas
Amanda Piña

Painting/Sculpture
Yoan Sorín

Music
Christian Müller

Costume/Stage
Lise Lendais

Light Design Stage
Victor Duran

Stage
Szymon Olsowski

Technical direction and construction:
Jenny Schleif

Choreographic Contribution
Ewa Bankowska, Paula Chaves

Stage Modelling
Ines Kirchengast

Production Internship
Sophie Eidenberger

Production Management
Angela Vadori

Executive Production
Nora Soponyai

Lectures
Nicole Haitzinger, Fahim Amir, Johannes Neurat, Tulama Ramirez, Juan José Katira Ramirez, Amanda Piña, Rolando Vazquez

Workshop
Amanda Piña
Tulama Ramirez
Juan José Katira Ramirez

Production
nadaproductions.at (Vienna - AT)

Distribution
Something Great (Berlin - DE)

Co-production
deSingel (Antwerpen - BE)
STUK (Leuven - BE)

Funded by
City of Vienna (Kulturabteilung der Stadt Wien).

Endangered Human Movements Vol. 3 is co-produced by Tanzquartier Wien (Vienna - AT), EN KNAP Productions (Ljubljana - SI) and supported by Hellerau – Europäisches Zentrum der Künste (Dresden - DE) and Bundeskanzleramt –Kunst und Kultur (Austrian Federal Chancellery – Art and Culture).