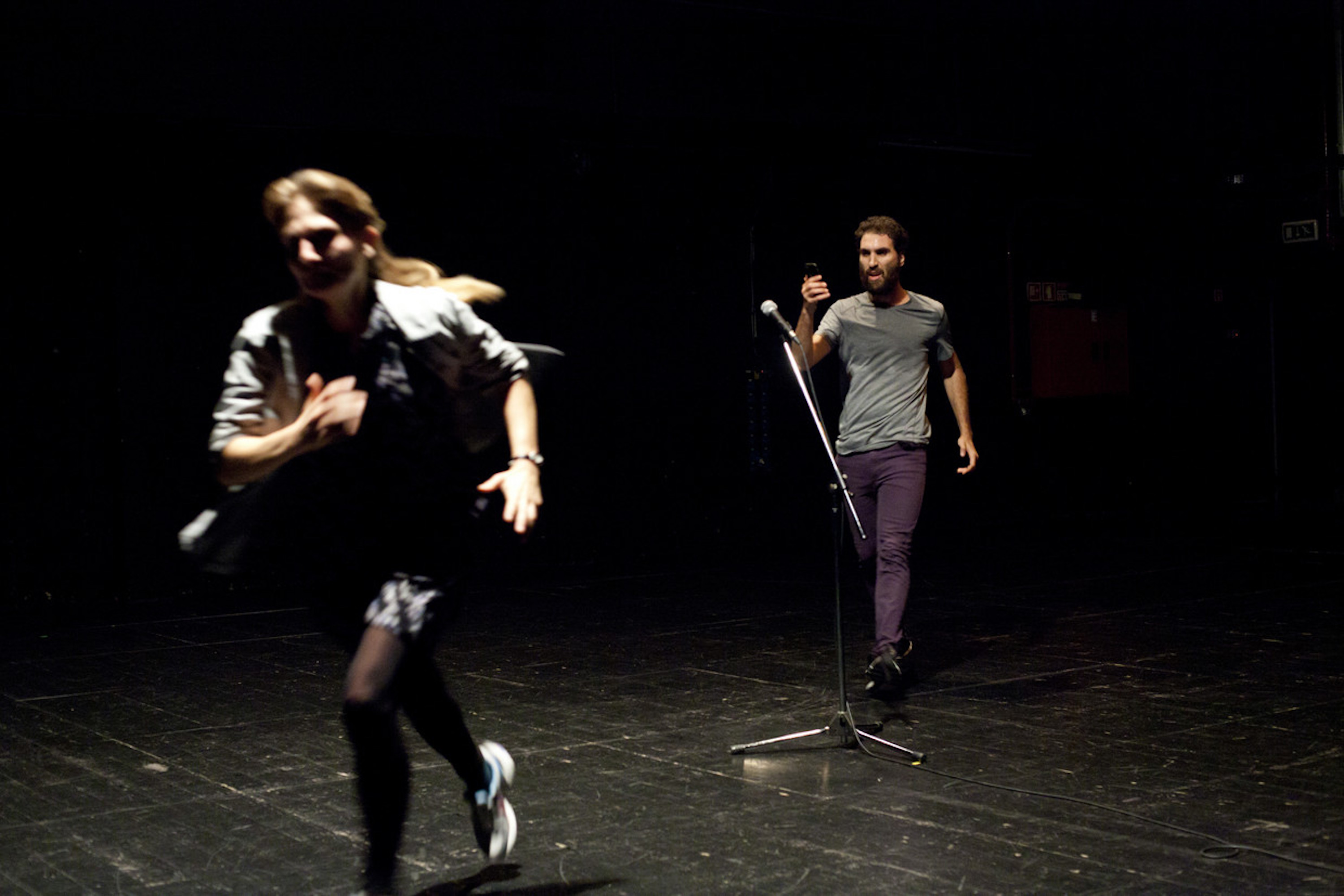 © Adaline Ivan
What to do with what remains
by João Fiadeiro (PT)


In What to do with what remains, João Fiadeiro explores time-duration, suspension and the time in between. In this piece we see five performers running in and out of the stage. Their absence overcomes their presence. We are left in a constant state of expectation. What has not been told becomes more important than what has been. In the very own way of the Portuguese choreographer Joao Fiadeiro "What to do with what remains" (O que fazer daqui para trás) reminds one of the sense of urgency and acceleration that characterises our time.


CREDITS

Direction
João Fiadeiro

Performers and co-creation
Adaline Anobile
Carolina Campos
Márcia Lança
Iván Haidar
Daniel Pizamiglio


Assistants director
Carolina Campos
Daniel Pizamiglio
Lights
Colin Legras
Documentary Assistant
Stephan Jürgens

Motor coordination (Béziers)
Carolina De Nadai

Production
RE.AL (Lisbon - PT)
Distribution
Something Great (Berlin - DE)
Co-production
Teatro Municipal Maria Matos (Lisboa - PT)
Teatro Municipal do Porto (Porto - PT)
Supported by
Fundação Gulbenkian (PT)
Fundação GDA (PT)
Câmara Municipal de Lisboa (PT)


Artistic Residencies
Arquipélago/ CAC (Azores - PT) Santarcangelo Festival (IT)
Atelier Real (Lisboa - PT)
BIOGRAPHY
João Fiadeiro
(1965) is a Portuguese choreographer, performer, researcher and teacher. His works have been presented in Europe, Australia, North and South America. His activity revolves around the method of Real Time Composition (CTR) a composition and improvisation system developed and systematized by himself which is currently studied, developed and used by various artists and researchers.