Unending Love, or Love Dies, On Repeat Like It's Endless
Unending love, or love dies, on repeat like it's endless is a choreography by Alex Baczyński-Jenkins that reflects on the relations of desire, dance, fragmentation, love (as communality) and time. The work develops and unfolds through its different iterations.

Through gesture, sensuality, touch and relationality, Baczyński-Jenkins' practice unfolds structures and politics of desire. Relationality is present in the dialogical ways in which the work is developed and performed as well as in the materials and poetics it invokes. This includes tracing relations between sensation and sociality, embodied expression and alienation, the textures of everyday experience, the utopian and latent queer histories. He approaches choreography as a way of reflecting on the matter of feeling, perception and collective emergence, while indulging in other ways of experiencing memory, time and change.
CREDITS
Choreography
Alex Baczyński-Jenkins

In collaboration with and performed in various constellations by
Aaa Biczysko
Arad Inbar
Beverly D. Renekouzou
Thomias Radin

Sound design and artistic advisor
Krzysztof Bagiński

Sound contributions
Zoi Michailova

Lighting design
Jacqueline Sobiszewski

Dramaturgy
Andrea Rodrigo

Poem
Ezra Green

With thanks to
Dareen Abbas
Thibault Lac

Curator and Tour Manager
Andrea Rodrigo

Executive Producer
Holly Shuttleworth

A production by
Alex Baczyński-Jenkins Studio

Studio director
Andrea Rodrigo

Studio manager
Sarie Nijboer

Management Consultant
Rui Silveira

Distribution
Something Great

Co-producers
De Singel - International Arts Centre
Arsenic – Centre d'art scénique contemporain
Kiasma Museum of Contemporary Art
ANTI – Contemporary Art Festival

Kunstverein Düsseldorf
Ludwig Forum for International Art
Kölnischer Kunstverein
Klosterruine Berlin
Disappearing Berlin - Schinkel Pavillon

Developed with the generous support of a residency at
Callie's
Supported by
Nationales Performance Netz (NPN) - Coproduction Fund for Dance
, which is funded by the
German Federal Government Commissioner for Culture and the Media
.
Duration
2 hours
ITERATIONS
Unending love, or love dies, on repeat like it's endless was previously presented at:


Klosterruine
, Berlin, Germany (2021); reboot: responsiveness,
Kölnischer Kunstverein
, Cologne, and
Ludwig Forum für Internationale Kunst
, Aachen (2022);
Kunsthal Charlottenborg
, Copenhagen, Denmark (2022);
Duelo colectivo, duelo planetario
at
Museo Reina Sofía
with
Festival de Otoño
, Madrid (2022);
Amarre Festival
at
MDT
, Stockholm (2022).
For information about other dates, please click
here

.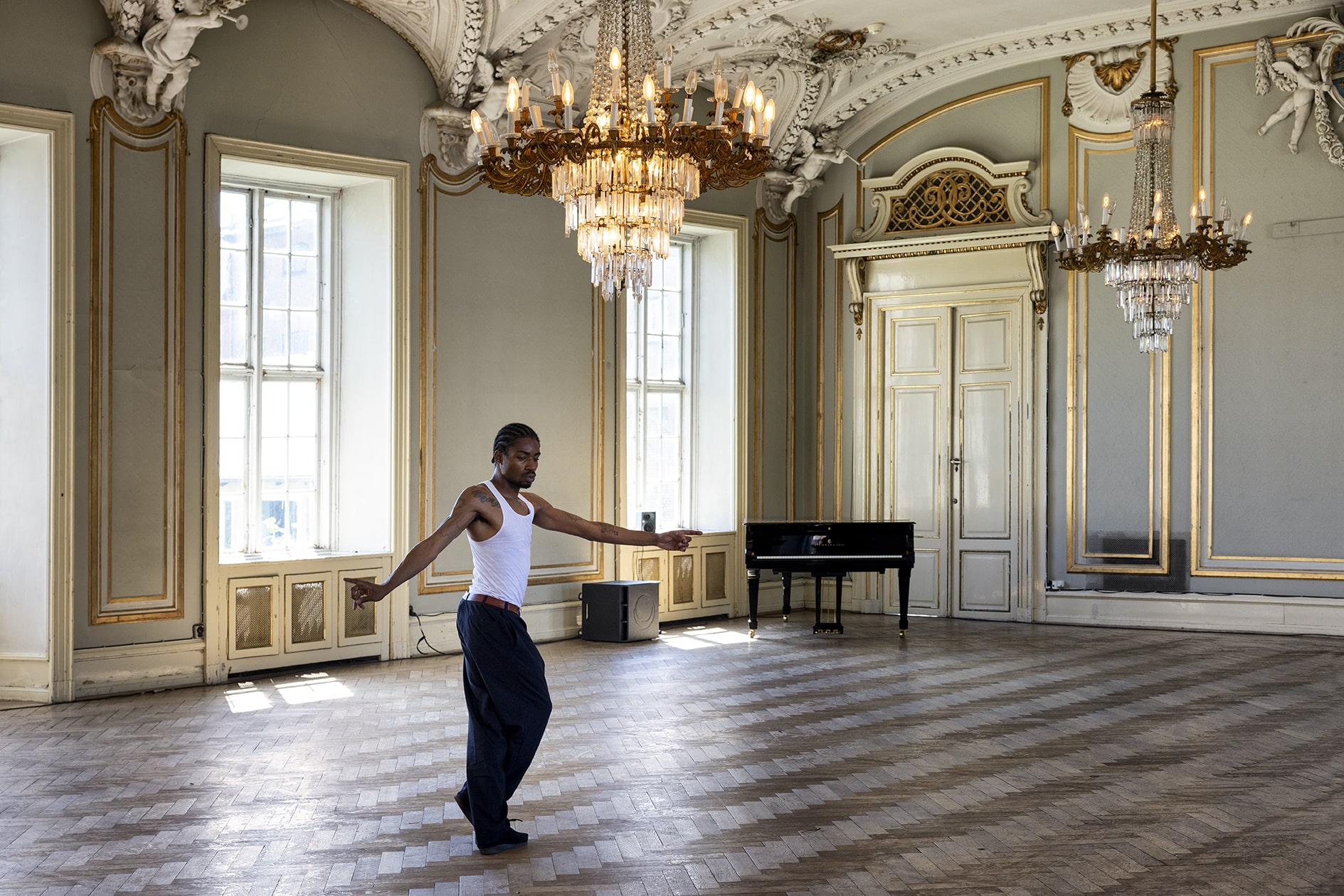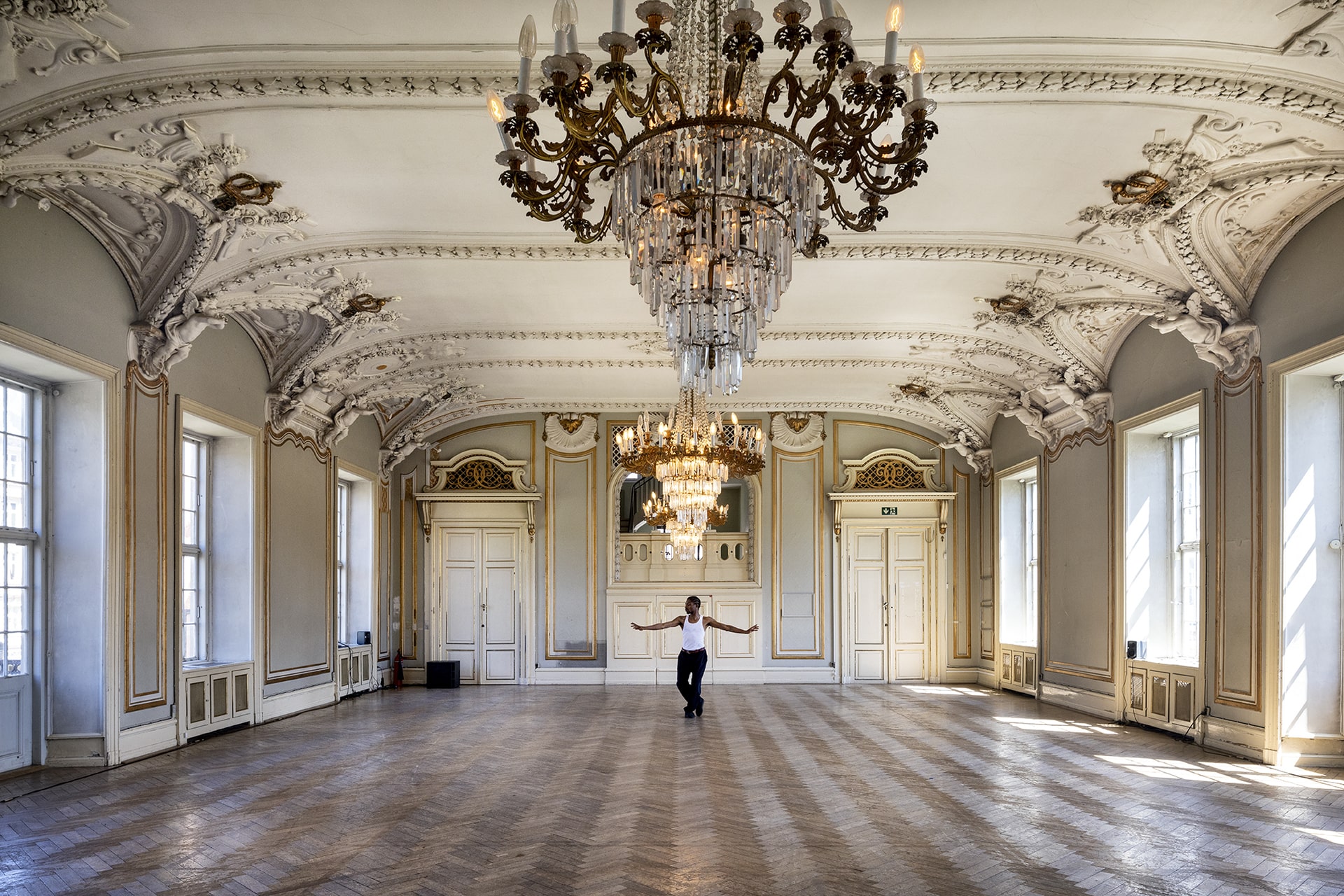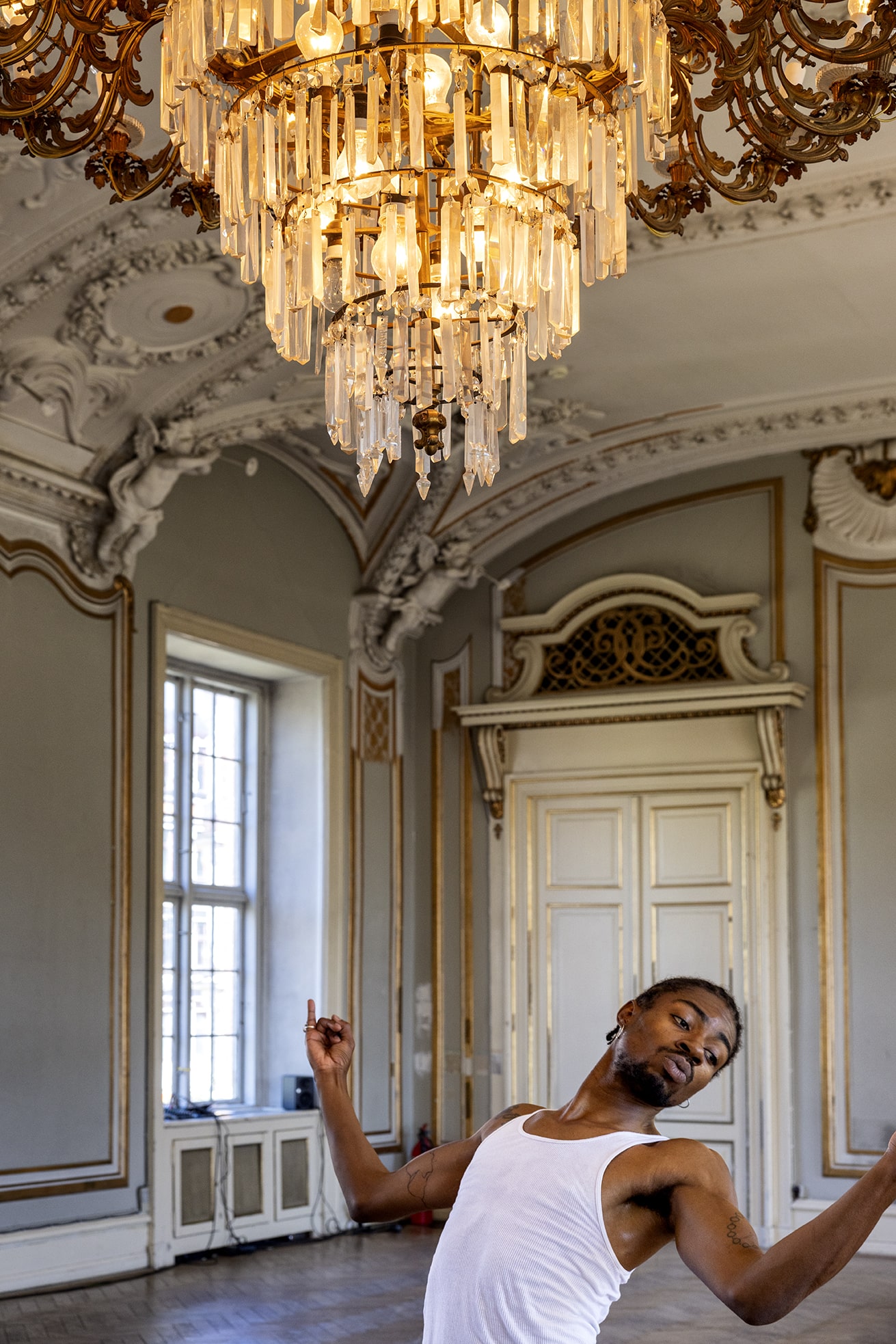 Alex Baczyński-Jenkins, Unending love, or love dies, on repeat like it's endless, 2022. Photo 1: Performance (two performers version) at ANTI – Contemporary Art Festival 2022, Kuopio, Finland. Courtesy: the artist. © Akseli Muraja / Photo 2+3+4: Performance (three performers version) at KIASMA, Helsinki, 2022. Courtesy: Finnish National Gallery © Pirje Mykkänen / Photo 5: Performance (four performers version) at DeSingel, Antwerp, 2022. Courtesy: the artist.© Heavens Okwuego / Photo 6+7+8: Performance (solo version - Thomas Radin) at Copenhagen. Red Light Green Light (In the Realm of the Senses) Kunsthal Charlottenborg © Jan Søndergaard. / Photo 9+10+11: Performance (two performers version) at Lafayette Anticipations, Paris, 2022. Courtesy Lafayette Anticipations. © Chloé Magdelaine