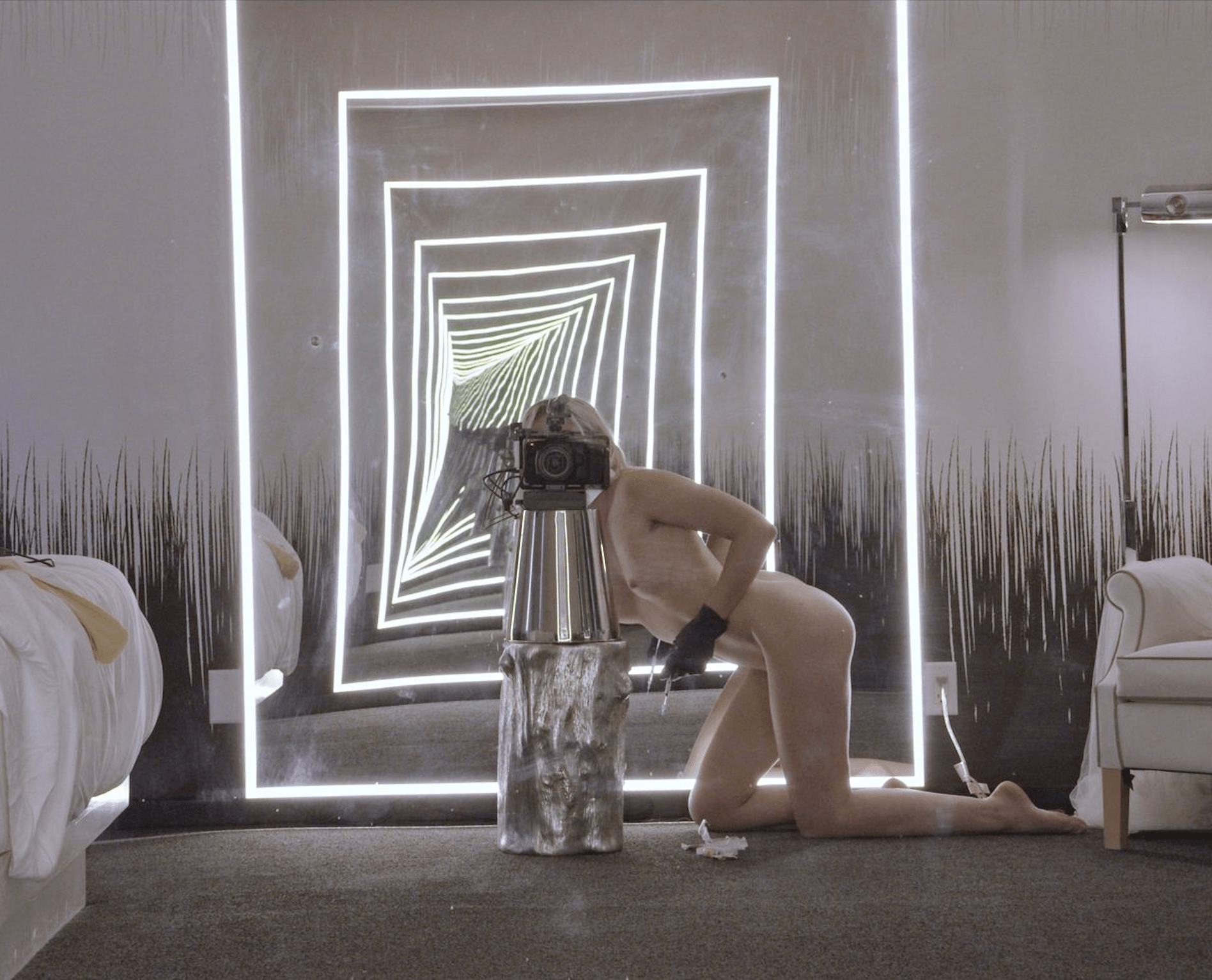 Video still : Seek Bromance (2021) by Samira Elagoz © Samira Elagoz, 2021. Courtesy of the artist.
Samira Elagoz
Samira Elagoz
(b. 1989, Helsinki) is a filmmaker and performance artist, based in Amsterdam and Berlin. For several years, he dedicated his artistic practice to researching and filming cis-men and first encounters with male strangers while still a female artist. Today, Elagoz identifies as a transmasculine with a high femme past. His works are very personal and deal with significant social and political issues of our time (sexual violence, male gaze, loneliness in the digital age, etc.). He has toured his works worldwide in various international performance art, film, and visual art contexts.
Works

Seek Bromance
Cock, Cock ... Who's There?